MCTAVISH SURF
Project
CUSTOM SHOPIFY DESIGN AND BUILD
We were engaged to craft the new digital platform for the globally respected, legendary Australian shaper that is Bob McTavish. Balancing legacy and history with progress and modernity was the challenge for our team of ocean-loving, surf mad creatives and developers. We are humbled but kind of proud to have delivered a new e-comm enabled website full of integrity but still fully-featured to cut-through in today's digitally-driven environment. There is so much exciting work being done to expand the McTavish name beyond Byron and boards, and it's worth checking it out, especially if you love surf.
DELIVERABLES

Shopify custom design, Website Design, Website Development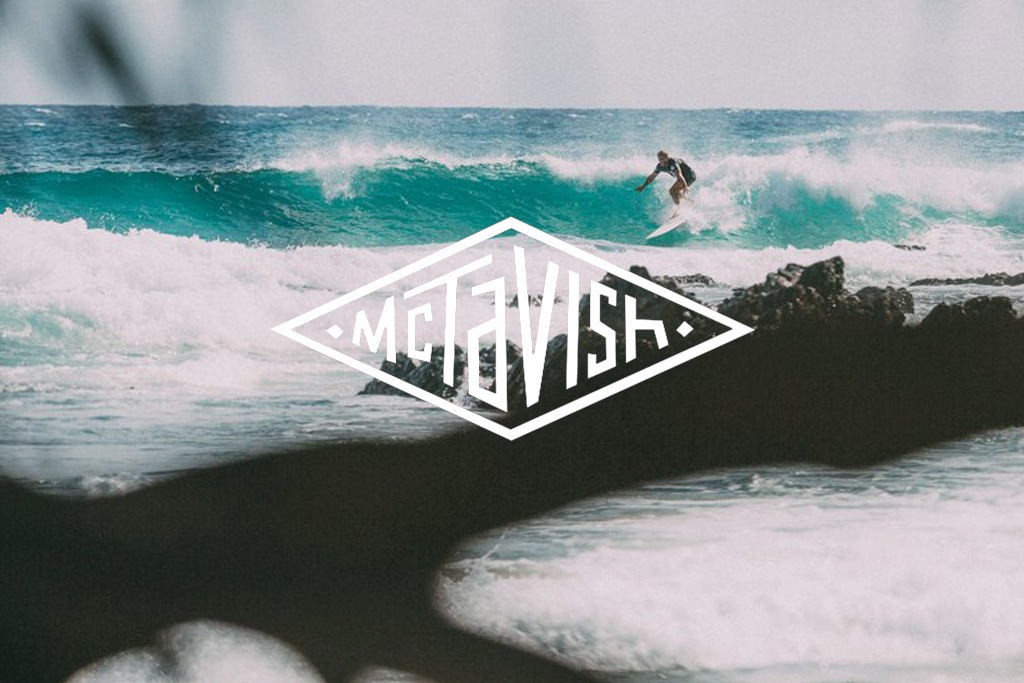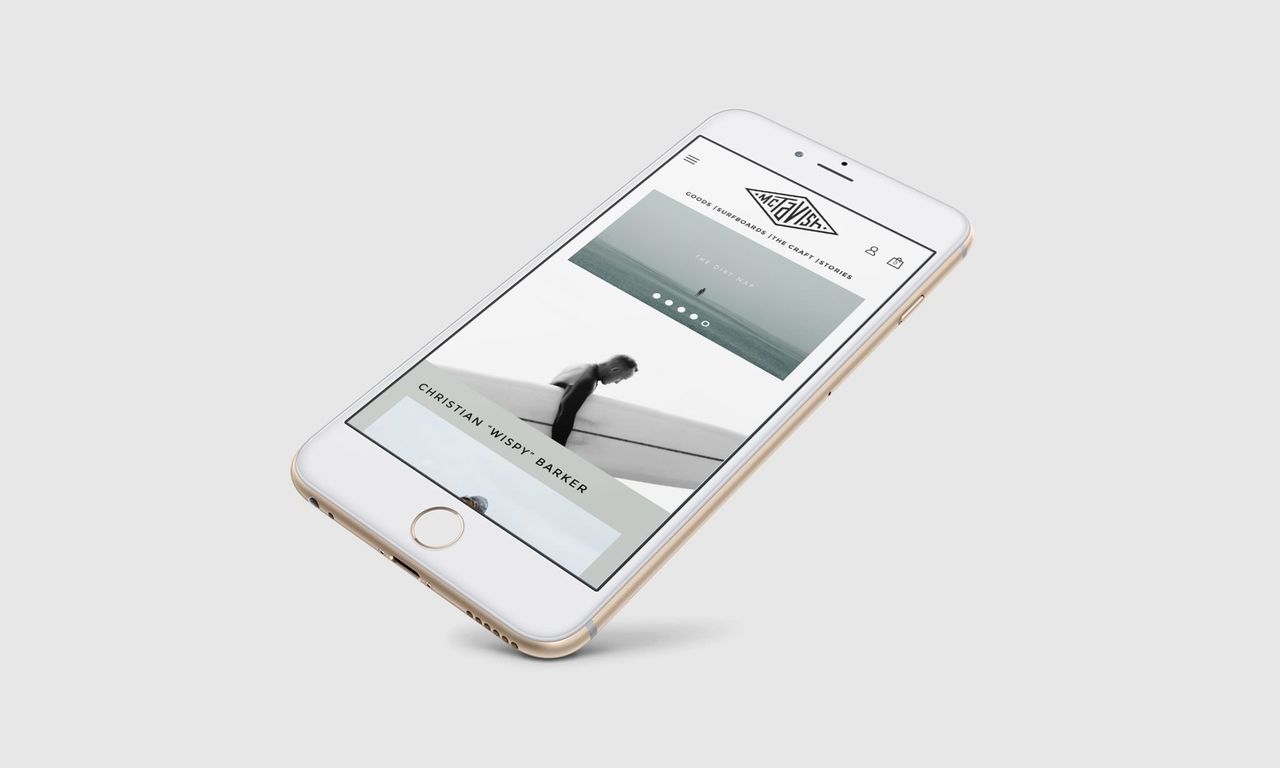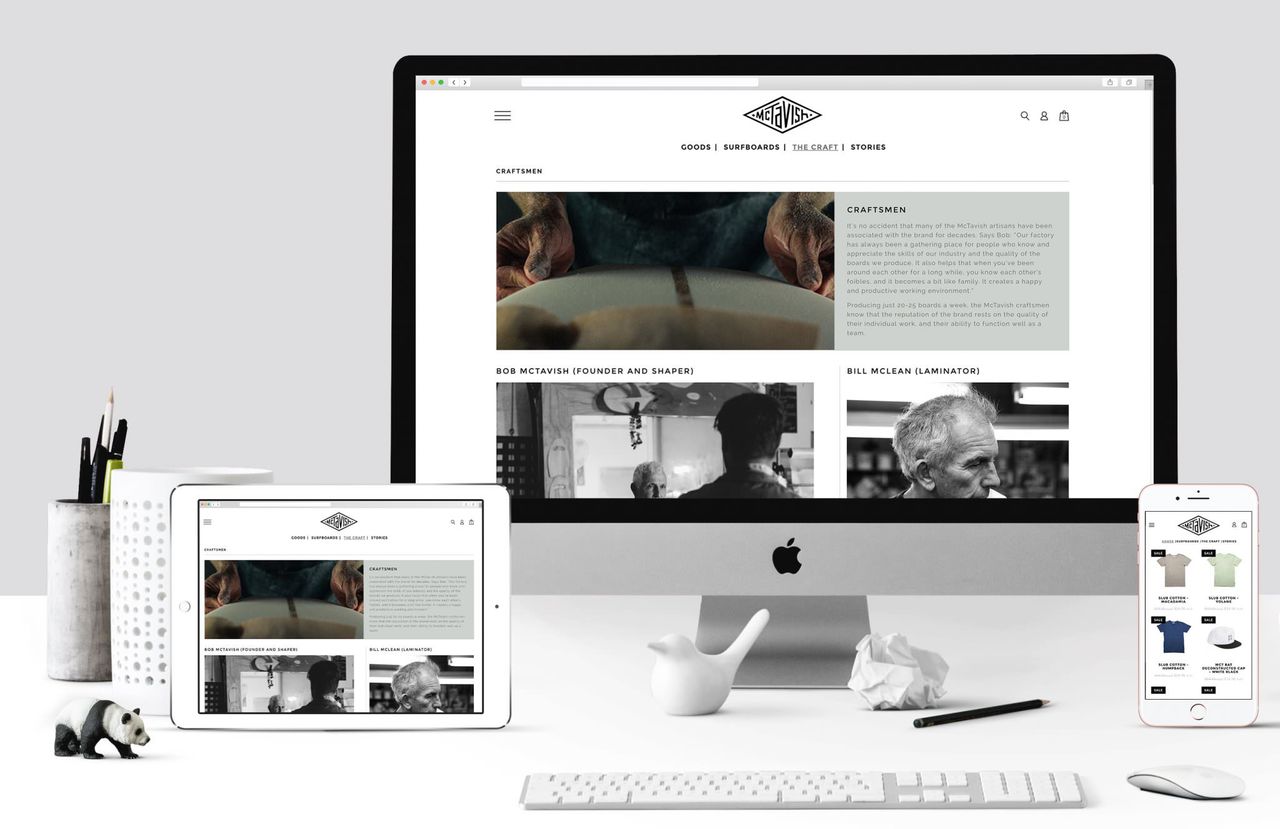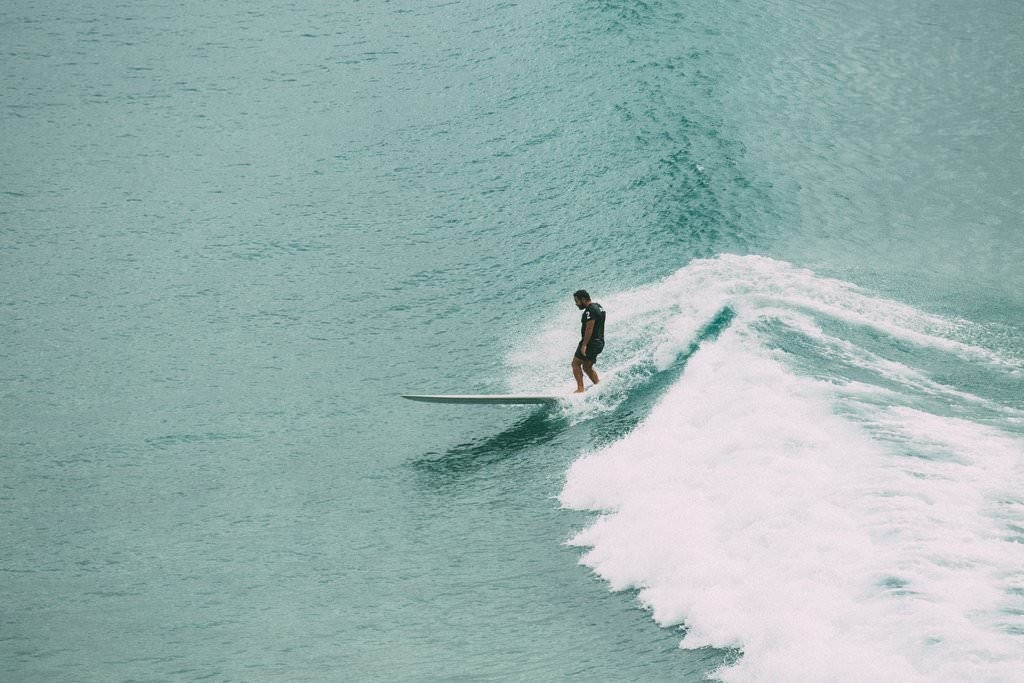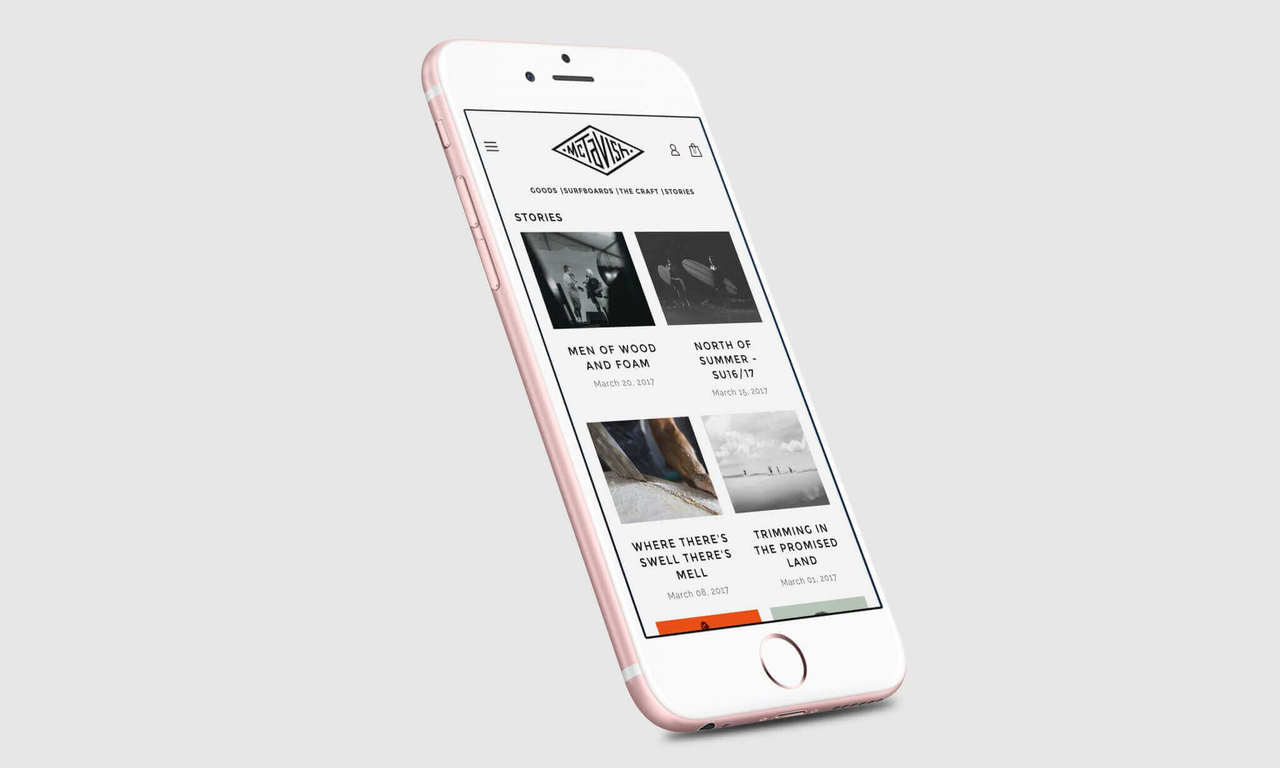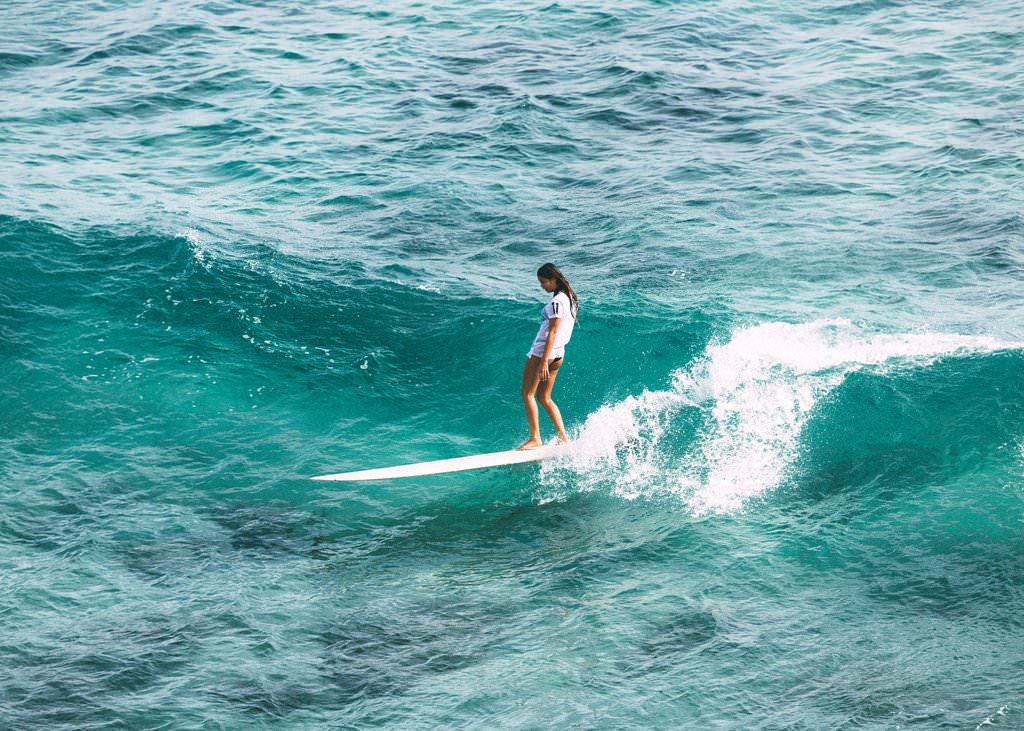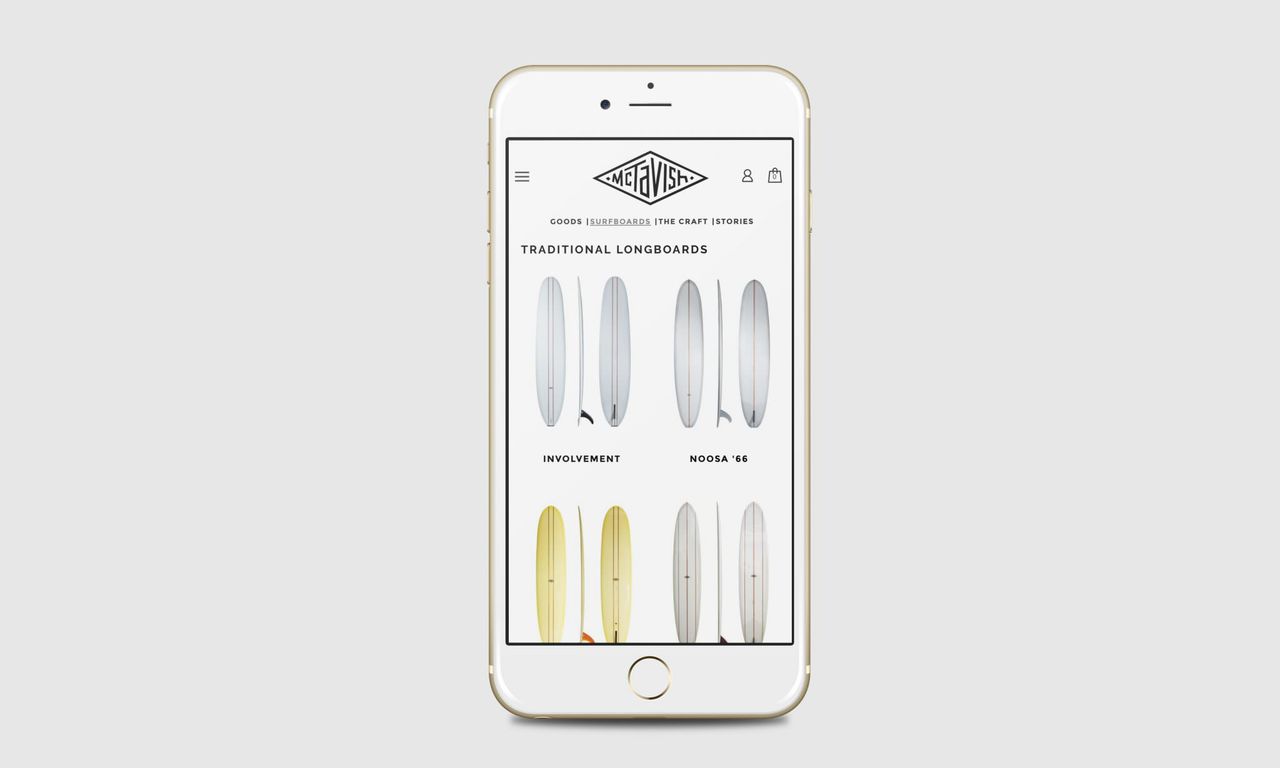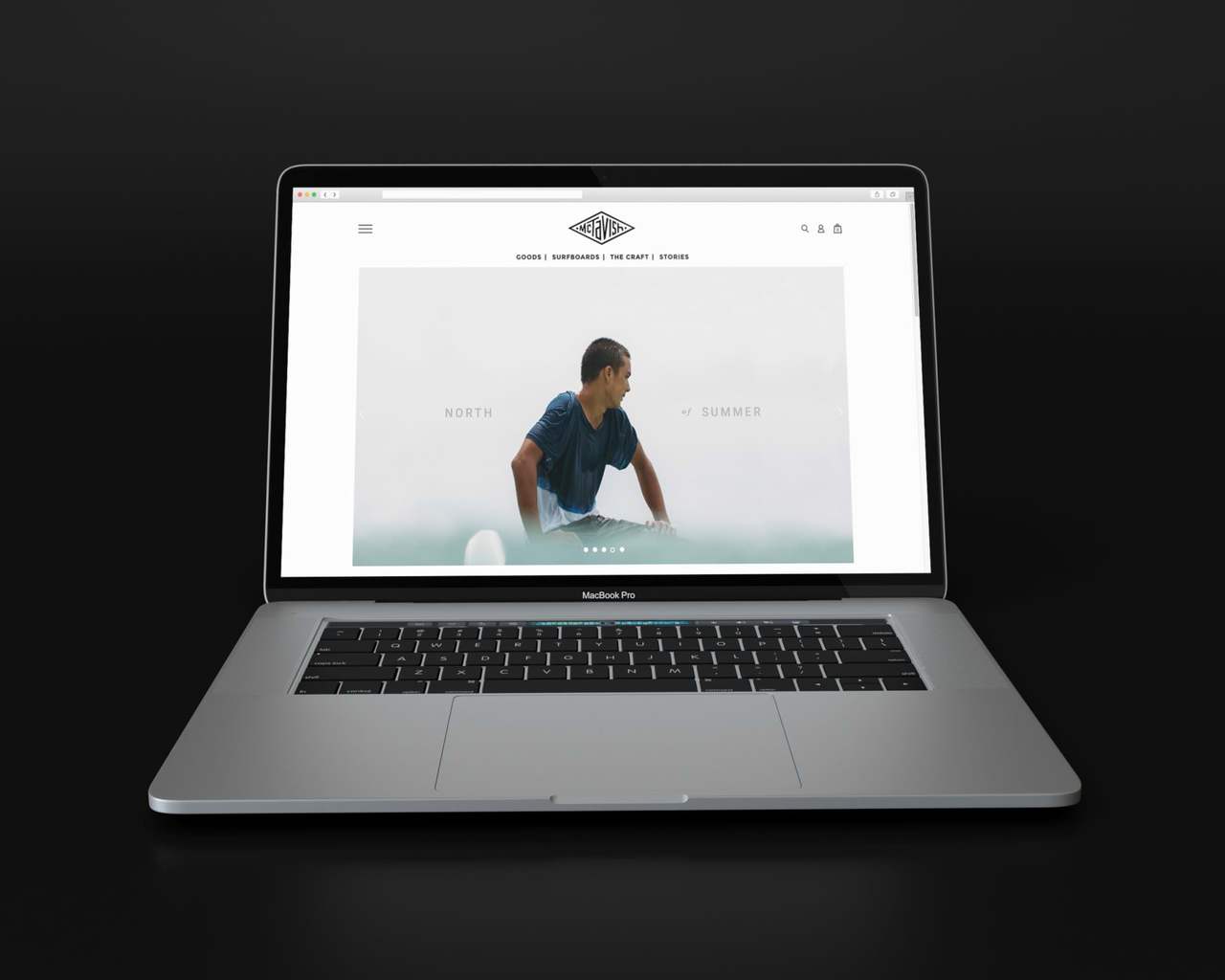 Work
We design and build technology product and platforms that understand the needs and behaviour of people so that your business or brand can genuinely engage with them.
ALL

ADVERTISING

APP-DESIGN

APP-DEVELOPMENT

BRANDING

DESIGN

EDITORIAL

ENGINEERING

MARKETING

PACKAGING-DESIGN

SHOPIFY-CUSTOM-DESIGN

SOCIAL-MEDIA

TECHNOLOGY

WAYFINDING

WEBSITE-DESIGN

WEBSITE-DEVELOPMENT